Transitions
Jobs for People In Transition - Help that you can use
Job Openings
Click here - Numerous Openings in Biomed listed at Southern California Biomedical Council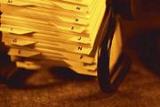 IEEE-USA is focusing on Careers & Employment Issues by Scott D. Grayson (as of October, 2013)
Socaltech.com provides and extensive listing of 750+ companies in the area with their websites and job opportunities.
EMBS Career Center connects EMBS members with new employment opportunities.
One of our Chapter officers, Pat Jacobs , is a recruiter for bioengineering local companies. Feel free to send your resume to her.
Sharpening Your Skills
A local organization provides help and training, free of charge:
Ventura Highway Network Group (VHNG)
VHNG offers an online community with a physical counterpart of meetings and networking with people in Southern California. It is designed for sharing leads, contacts, industry information and career events.VHNG broadcasts local job openings on a daily basis and offers bi-monthly mentoring group sessions.
Networking in a Comfortable Setting
The Chapter sponsors a buffet dinner prior to each speaker events, starting at 6:00pm. The professionally-prepared dinner is placed in a setting that facilitates conversations between individuals who work inthe biomedical industry. The officers of the chapter will help make introductions if needed.